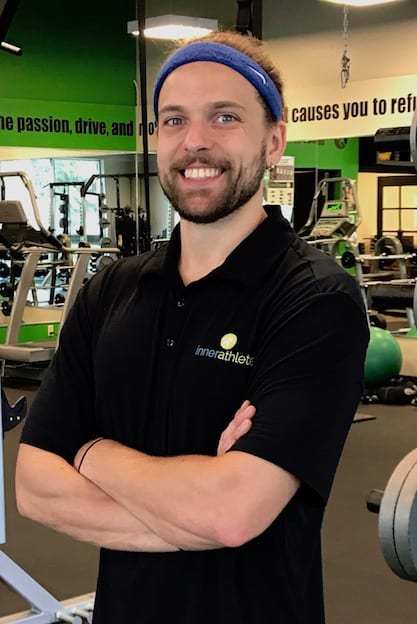 Steven Kirk
I've been an athlete my whole life, but I haven't always been in the best shape. I did a little bit of everything when I was younger: soccer, baseball, hockey, football, and track. I used to be the tubby kid that drank six cans of coke a day and wore t-shirts at pool parties. I thought some people were thin, some people were fat, and that was just the way things were. It wasn't until I had to make weight for my football team in 8th grade that I realized my habits determined my physique.
I got my first gym membership when I was 14 because I wanted to get bigger, faster, and stronger for high school sports. I had no idea what I was doing, so like most average
bros
I did bench press and bicep curls. Going into my junior year the football team hired a strength and conditioning coach who took me and the team to a new level. He taught us the fundamentals of strength and that the best results come from consistent, determined focus on the basics. My passion for fitness began to grow, and I spent my free time devouring all the information I could relating to nutrition and training.
I did my first powerlifting competition in 2011. Soon thereafter, I got a job at a gym doing membership sales and personal training. I was only there for about four months when I was diagnosed with an autoimmune bone marrow disorder that put my life on hold until I had a bone marrow transplant one year later. The road to recovery was rough. I was finally able to work out again three months after my transplant, but I was starting from square one. I had lost 50lb of muscle and much of my strength. Less than a year later I had regained the lost weight and was stronger than I had ever been.
I'm always evolving and seeking to become a better trainer. I combine the best of what I've learned from powerlifting, bodybuilding, sport/performance, functional training, and more to create a workout that is fun, sustainable, and effective. Long story short – all I want to do is lift and help motivated individuals reach their goals. I will give you the recipe for results for whatever your goal may be.